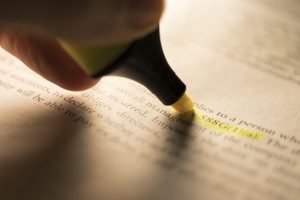 The European Ombudsman has reported findings of maladministration after investigating the European Food Safety Authority (EFSA) for failing to distribute information pertaining to the European Chemical Agency's (ECHA) proposal for a ban on lead in ammunition in a timely manner.
The maladministration was attributed to ESFA's uncooperative attempts to facilitate FACE (European Federation for Hunting and Conservation) in their requests for information which informs a key part of ECHA's current position on the ban in question.
FACE had requested the relevant documents from ESFA in order to investigate their contents while ECHA was hosting a consultation on their proposal. However, the seven month delay in the provision of the information meant that the consultation was closed to the public once FACE had received the materials.
Notably, FACE has stated that several issues have since been identified in the documents, meaning they were unable to bring them to the attention of ECHA during the consultation period.
The European Ombudsman noted that these types of requests for information should typically be handled within 15 days, or 30 days in exceptional cases. Given the course of action that transpired, the Ombudsman concluded that "access delayed is access denied."
In light of this information, the CIC urges ECHA to reopen their public consultation relating to the ban on lead in ammunition.
It is vital that the European institutions uphold a fair, valid and rigorous legislative process, which ECHA may be unable to uphold given the situation at hand.
---