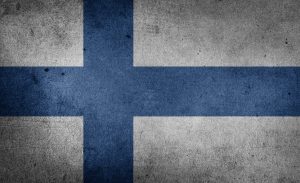 The Finnish Government will implement a new national hunting programme, with the administration stating they are in favour of hunting and its importance to the Finnish way of life.
Notably, the Finnish Government has committed to aligning its stance on hunting trophy imports with international agreements such as CITES, a multilateral treaty to protect endangered plants and animals from the threats of international trade. It is expected that this commitment will lead to a U-turn on the government's ban on the import of hunting trophies.
According to the programme, the social importance of hunting will be recognised and its future secured as part of the administration's activities and policies. The news comes following Finland's appointment of a new government which recently took office; the hunting programme was developed in cooperation with the Finnish Hunters' Association.
The trophy import ban – which was announced at the start of this year – would have applied to certain species in Appendix B of CITES – African elephant, argali, white rhinoceros, polar bear, lion and hippopotamus – as well as all animal species listed in Appendix A.
In addition to rolling back the ban on hunting trophy imports, the government is also calling for more hunting in protected areas, improved management of large carnivores, securing a higher number of shooting ranges in the country, influence on the EU's process on lead ammunition, more hunting for abundant birds (ex. barnacle geese and cormorants), and work towards scrapping the EU seal trade ban.
As a next step, it is vital that Finland ensures that it takes the necessary measures to follow through with their commitments.
Aligning policy with CITES and the introduction of the new measures will ensure that sustainable wildlife use is enacting the proper benefits to wild species, habitats and people, not just in Finland but also internationally.
The full government decree on this matter can be found published here; please see section 6.6 for more information on the section relevant to hunting.
---