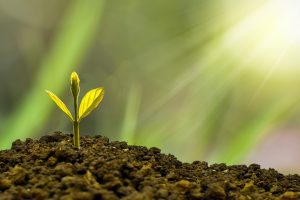 A "game-changing" new fund to finance the implementation of the Global Biodiversity Framework has been approved by the Global Environment Facility's (GEF) Council.
The Global Biodiversity Framework Fund will now be launched as part of the Seventh GEF Assembly in August later this year.
The GEF serves as a financial mechanism for several environmental conventions, including the Convention on Biological Diversity (CBD) which adopted the Global Biodiversity Framework at the CBD COP15 conference last year in Montreal.
The fund will particularly facilitate financing for budget-stressed developing countries, which often are the most biodiverse. By drawing in capital from governments, the private sector, and philanthropic organisations, the fund will now be able to assist such nations in contributing towards the Global Biodiversity Framework and its targets.
"The creation of this biodiversity fund is a game-changer for countries' ability to protect, restore, and ensure the sustainable use of nature," – Carlos Manuel Rodríguez, GEF CEO and Chairperson and former Environment and Energy Minister of Costa Rica.
Ensuring that conservation and sustainable development is in line with broader targets like the Global Biodiversity Framework is an essential part of the CIC's work.
The 69th CIC General Assembly was among the first international conferences designed to move into implementation of the Framework, and the 2030 CIC Programme is now being developed from the ground up to be aligned with its targets.
We welcome the news of this fund from GEF and the positive impact it will have on wildlife species, habitats and people alike.
Looking ahead, the CIC stands ready to work with its CIC State Members to support GEF in the implementation of the Global Biodiversity Framework, particularly Targets 5, 9 and 11 which are now being directly addressed through new resolutions adopted at the 69th General Assembly.
The CIC's contributions to the Framework are outlined below, in alignment with several of the organisation's activities and projects
Support to UN One Health efforts through citizen science and contributions to the monitoring and prevention of zoonotic diseases – scaling up the successful CIC Flying Vets project in Mongolia – directly supporting Targets 5 and 11
Establishing a CIC Indigenous Peoples and Local Communities Working Group, which will directly address 7 of the 23 GBF Targets
Targets 5 and 9 by developing the 2030 CIC Programme to further support sustainable use practices as part of legal, well-regulated wildlife management systems that provide benefits to human well-being
---