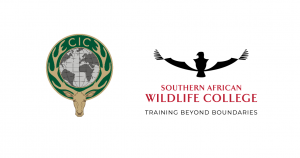 We are pleased to announce that the CIC has signed a new Memorandum of Understanding with the Southern African Wildlife College.
This partnership opens up many collaborative opportunities, combining policy and theoretical standards with hands-on conservation training to secure Africa's wildlife and ecosystems in partnership with local communities.
The Southern African Wildlife College (SAWC), located within the Greater Kruger National Park, equips people with the necessary knowledge and applied skills to conserve and protect Africa's natural resources and biodiversity.
With over 20,000 alumni based in 56 countries, SAWC graduates are adding value and impacting the conservation sector across the globe.  Working within a large range of conservation professions, they are helping to find solutions to protect our planet and achieve a nature-positive world.
The CIC has always aimed to support the conservation of natural habitats and species through the sustainable use of resources.  The successful promotion of local and indigenous wildlife managers is necessary in building and maintaining robust ecosystems, as well as to implement the principles of "One Health."
The partnership would empower the SAWC to act as an innovative, responsive and regional training provider, facilitating understanding of inclusive, diversified, and flourishing conservation across the African continent – brought about by generating knowledge, engaging stakeholders, and embedding sustainability.
Utilising the expertise available in the CIC Network, along with the practical guidance of the SAWC, can enable the cross collaboration of existing programs such as Herding 4 Health and Flying Vets, amplifying the benefits to conservation and sustainable use globally.
Further mutual endeavours include support for the UN Decade on Ecosystem Restoration and implementation of the 2030 Global Biodiversity Framework.
The potential for mutual growth is vast and would be achieved through on-site training and the development of restorative projects alongside the empowerment of youth, as well as local and indigenous community members.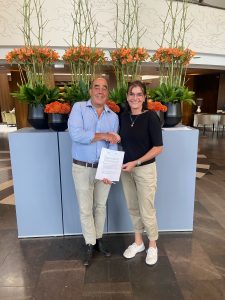 ---