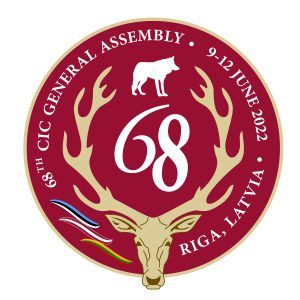 We are pleased to announce that you can now register for the 68th General Assembly!
Join us as we explore wildlife and sustainable use issues seen through the lens of our theme, Communications. Our motto, Conserve – Convene – Communicate, highlights some of the key questions we will be asking ourselves during the General Assembly.
How do we better communicate our successes? Can alliances aid in disseminating our message? What can we learn from those with differing views?
All this and more will be explored on 9-12 June, 2022 in Riga, Latvia.
On top of this, we will finally be able to introduce you to this iconic city after a two-year wait.
We are looking forward to meeting you all there in two months' time.
Important Information
The pricing for this year's event can be seen below.
You will notice that we now have a new type of ticket available – the Accompanying person ticket.
This ticket was created for individuals that would only like to attend the non-conference related events at the General Assembly, such as social functions.
Please note that an extra EUR 50 charge will be included on all ticket categories for those wishing to attend the Gala Dinner. This can be added by ticking the relevant box on the registration page.
Pricing
General ticket: EUR 500
Accompanying person ticket: EUR 350
Accompanying person ticket (under 35): EUR 250
Young Opinion ticket: EUR 250
To make the planning of your trip as easy as possible, we also have a flexible booking and refund plan in place for GA registrations. See the registration site for additional information.
Please make sure to secure your accommodation as soon as possible, as we have been informed that places will fill up quickly.
Visit the site to see full details about the event, accommodation, hunting opportunities and more.
---