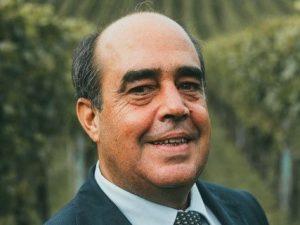 Sebastian Winkler, CIC Director General
Tamás Marghescu has stepped down from the role of CIC Director General after a tenure of twelve years in the position. He is succeeded by Sebastian Winkler, who was hired as the Deputy Director General in April, 2022.
Arno Wimpffen will also be joining the leadership team alongside Sebastian as Deputy Director General having worked for the CIC as a consultant since spring of this year.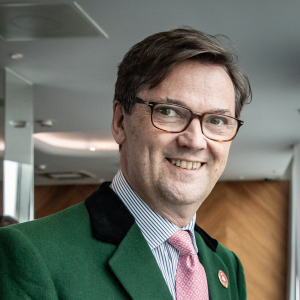 Arno Wimpffen, CIC Deputy Director General
Since being appointed as Director General in 2010, Tamás has helped grow the CIC into an organisation which is widely regarded as a leading figure on issues related to hunting, conservation and sustainable use.
Under his leadership, the CIC has successfully pursued a number of key projects and initiatives. This includes the establishment of the Collaborative Partnership on Sustainable Wildlife Management (CPW), the creation of the 1 Euro per Hunter program and negotiating diplomatic status for the CIC within Hungary.
---
"I take pleasure in handing over my responsibilities to my successor, Sebastian Winkler, whom I had the privilege to propose for recruitment after a fair and transparent selection process.
I have known Sebastian for many years and we even worked with each other during my time at IUCN. With all confidence, I can say that he is guaranteed to continue developing the CIC on its path towards becoming an even more respected global conservation organisation.
I am indebted to my staff and the extended CIC network for their work in supporting wildlife, people and our passion for hunting."

Tamás Marghescu
---
Tamás will continue to work with the CIC part-time as an Ambassador, where he will be engaging in political work in Brussels while collaborating closely with FACE, as well as resource mobilisation activities to fund the many tasks lying ahead for the CIC.
As the newly appointed Director General, Sebastian Winkler spoke about his role, and the future of the CIC going forwards:
"I would like to thank our President, Philipp Harmer, and our outgoing Director General, Tamás Marghescu, for the excellent support and advice given to me during the past seven months of onboarding. 
I am a firm believer in building on what my predecessors have accomplished. My arrival coincides with several developments, key among them our newly adopted Statutes and the launch of the Club 200 fundraising initiative.
I look forward to leading the CIC on these projects and other initiatives that will further position the CIC as a truly international organisation equipped for the 21st century."
The CIC team extends its thanks to Tamas for his many years of dedicated service, and looks forward to starting a new journey under the leadership of both Sebastian and Arno.
---