WMBD is an initiative, and is organised by AEWA (Agreement on the Conservation of African-Eurasian Migratory Waterbirds) and the Convention on Migratory Species (CMS) that looks to raise awareness of migratory birds and the need for international cooperation to conserve them.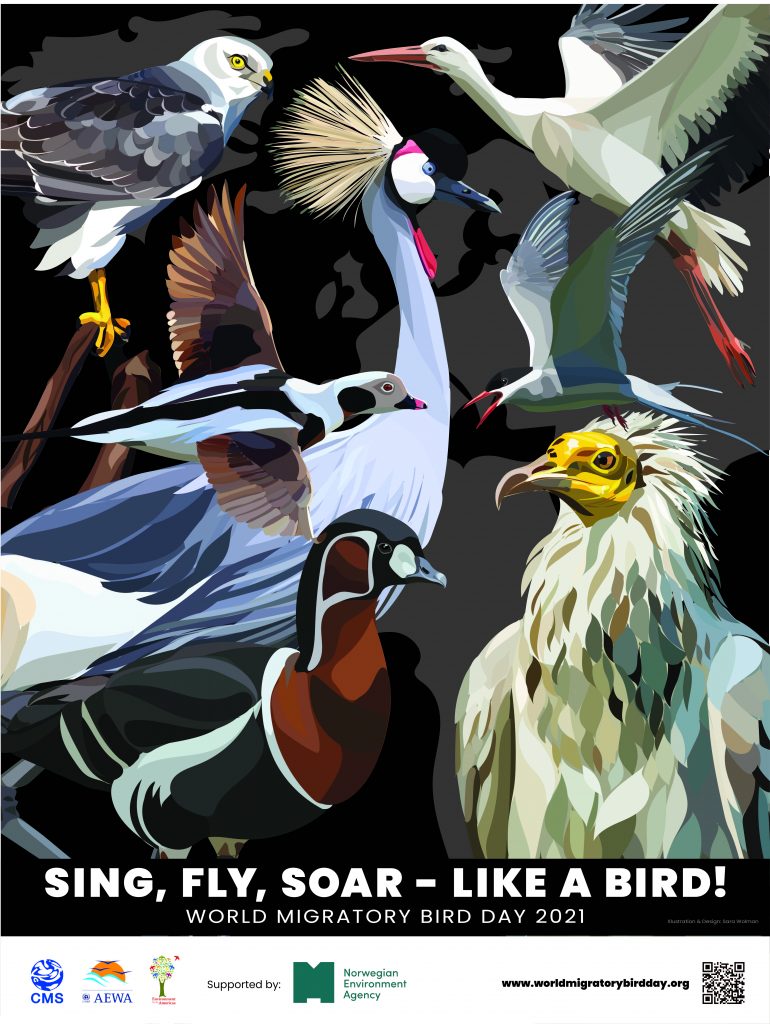 The theme for this year's WMBD is "Sing, Fly, Soar – Like a Bird!" It aims to highlight the wonders of bird song and bird flight as part of an effort to inspire people around the world on the importance of migratory birds.
As part of today's proceedings, the CIC hosted a WMBD event at its stand at the One with Nature (OWN) – World of Hunting and Nature Exhibition in Budapest.
Dr. Gábor Magyar, OWN Scientific Expert, opened and introduced the event by talking about the importance of bird conservation and the work AEWA is conducting in this field.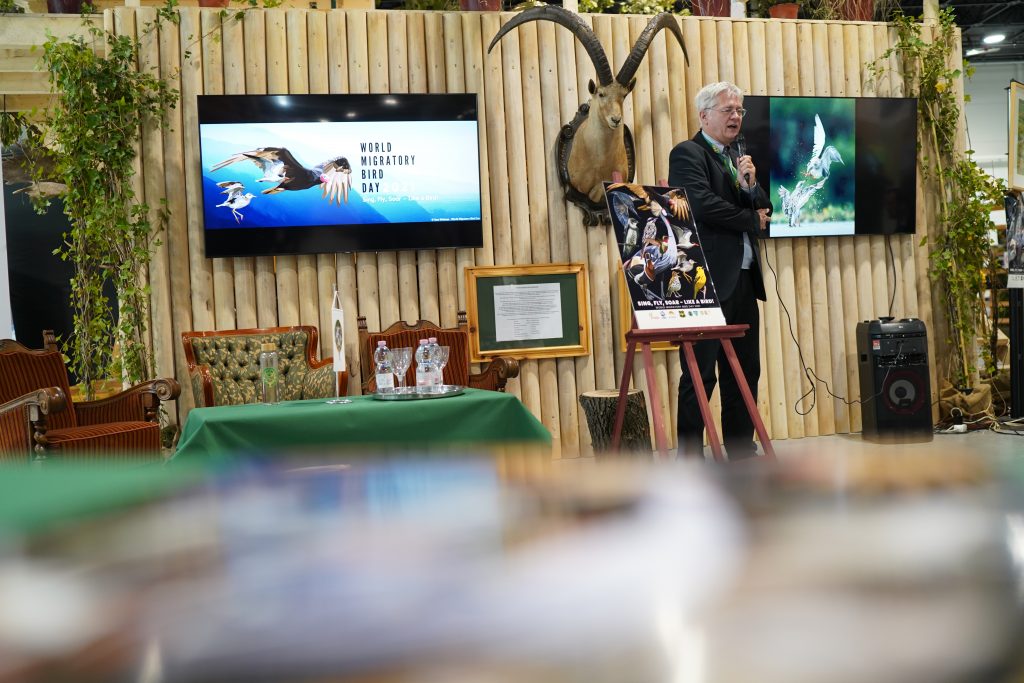 A video message by Jacques Trouvilliez, Executive Secretary of AEWA, was then played to visitors at the stand.
He brought attention to the links between WMBD and the theme of the exhibition, "One with Nature," as well as the role that hunters play in migratory bird conservation.
"The theme of World Migratory Bird Day is clearly linked to the theme chosen for this international exhibition, One with Nature. It's important because bird conservation needs everybody on board in order to ensure a favourable conservation status of migratory birds. We need (the) hunting community's dedication for bird conservation. It's really important to maintain not only big wetlands, but small wetlands, because there are many birds breeding in small ponds and so on. We need everybody to work with us, and One with Nature is also promoting this connection with nature."
Jacques Trouvilliez went on to discuss our need to reconnect with nature in the wake of the pandemic, giving hunters as a good example of this in practice:
"In that respect, hunting communities (are) a good example, as some of them (are) living in big cities and going into nature, not only for hunting but for getting some more serenity…We really believe in this value."
A presentation on 'Modern Hungarian falconry as part of the Eurasian falconry heritage' was then given by Frigyes Bogyai, founding member of the Hungarian National Falconry Association. He guided the visitors through the history of falconry in Hungary, while highlighting the struggles falconers have faced in recent times.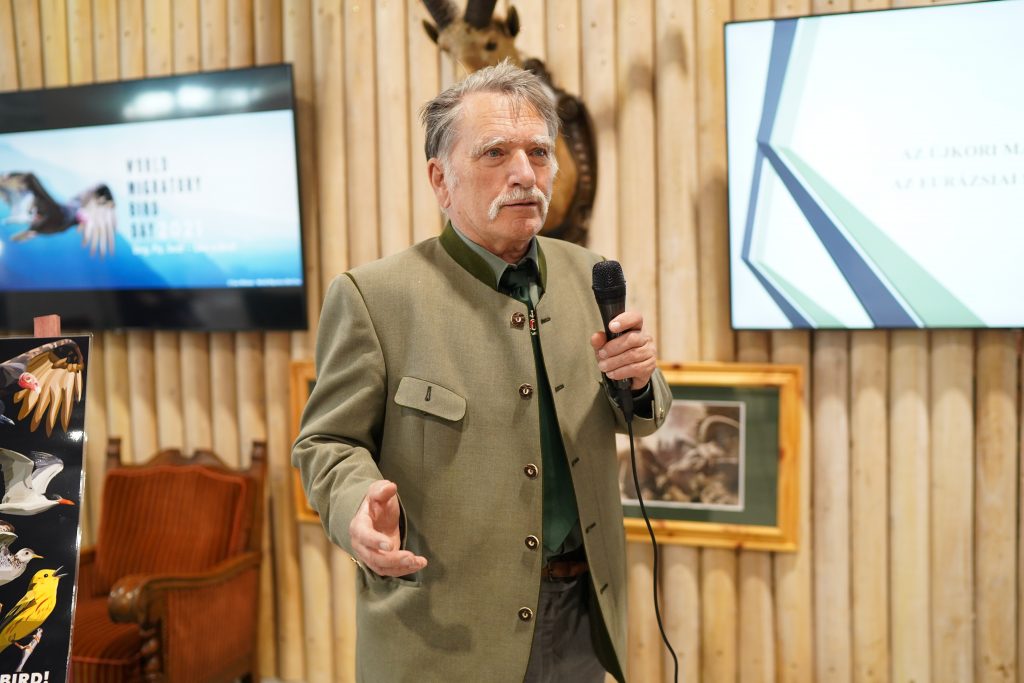 Tamás Marghescu, Director General of the CIC, also made a statement in support of the initiative. He emphasised the importance of the theme of this year's WMBD, and the role that appreciating birds directly has on their conservation.
"Hunters, perhaps more so than any other group of people, understand the importance of conserving migratory birds and their habitats. That is because it is us hunters that are the ones out in nature, experiencing birds in their natural spaces while appreciating their beauty and ecological importance.
It is not surprising, then, that we see many hunters that are passionate about the conservation of migratory birds. After all, you must care for something in order to consider its continued survival. Migratory birds and their amazing journeys across continents are fascinating. The services that hunters offer to migratory bird conservation, therefore, stems from an appreciation of their beauty and their incredible migration patterns."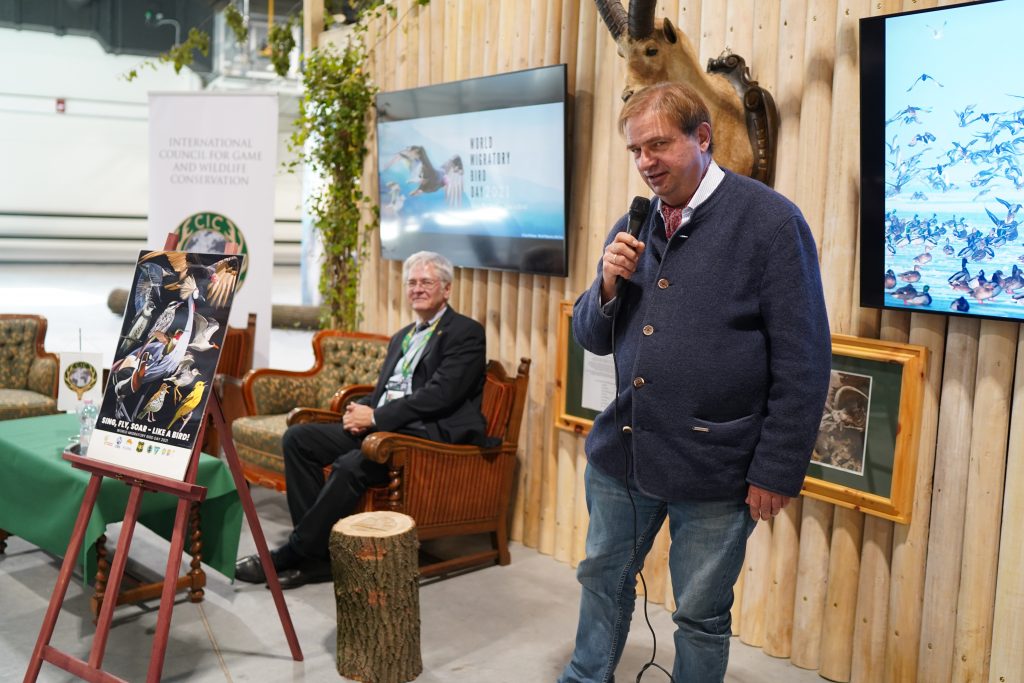 For those of you looking for more information on World Migratory Bird Day, please check out the official website, where you can find more information on all the other WMBD focused events that took place today.
Cover image photo credit: World Migratory Bird Day 2021 Artwork by Sara Wolman
---