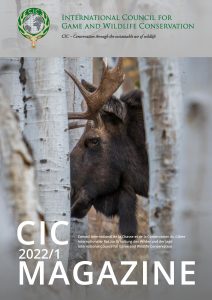 We are happy to announce that the latest edition of the CIC Magazine is now online and available in English, French and German!
The 2022/1 edition of the CIC Magazine takes a special look at the events that transpired at the 68th General Assembly in Riga, Latvia.
The magazine also covers our most important activities since the start of this year, including some new CIC publications, our work in support of Ukraine and the development of the new CIC Statutes.
All this and more is now online for your viewing pleasure! The CIC Magazine is published free of charge, and is available in three languages (EN/FR/DE).
---