TECHNICAL SERIES
CIC Technical Series Publication No. 1
Best Practices in Sustainable Hunting; Guide to Best Practices From Around the World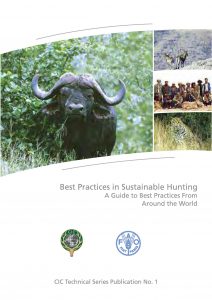 CIC Technical Series Publication No. 2
European Charter on Hunting and Biodiversity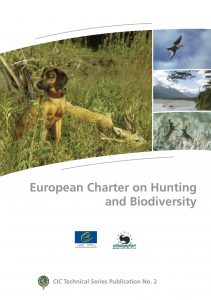 CIC Technical Series Publication No. 3 
Principles for Developing Sustainable Wildlife Management Laws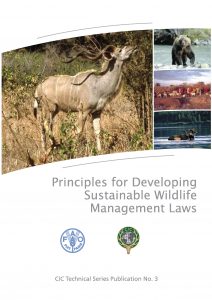 CIC Technical Series Publication No. 4
Developing Sustainable Wildlife Management Laws in Western and Central Asia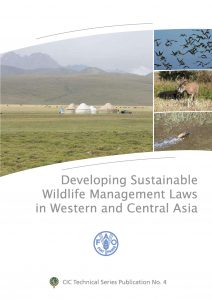 CIC Technical Series Publication No. 5
A Practical Summary of Experiences after Three Decades of Community-based Wildlife Conservation in Africa "What are the Lessons Learnt?"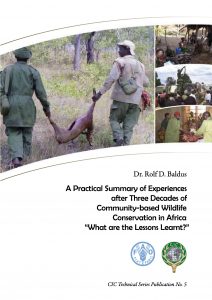 CIC Technical Series Publication No. 6
The Selous – Niassa Wildlife Corridor in Tanzania: Biodiversity Conservation from the Grassroots; Practical Experiences and Lessons from Integrating Local Communities into Trans-boundary Natural Resources Management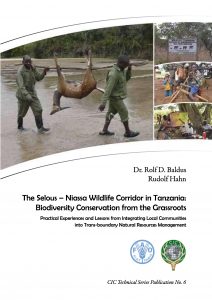 CIC Technical Series Publication No. 7 
A Comparison of the Prices of Hunting Tourism in Southern and Eastern Africa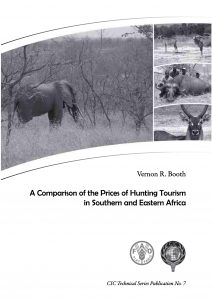 CIC Technical Series Publication No. 8
Contribution of Wildlife to National Economies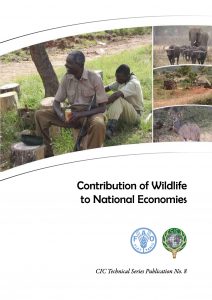 CIC Technical Series Publication No. 9
Wildlife Law in the Southern African Development Community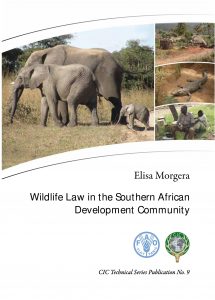 ---
THE EVOLUTION OF CITES
The Evolution of CITES (9th Edition)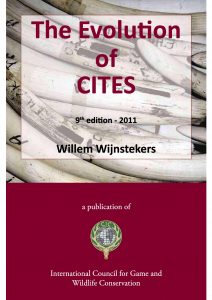 The Evolution of CITES (10th Edition)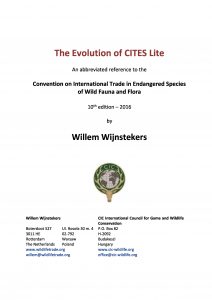 The Evolution of CITES (11th Edition)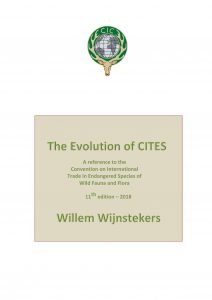 ---
CAPRINAE ATLAS
The CIC Caprinae Atlas of the World aims to present an overview on the distribution ranges of wild Caprinae phenotypes in the northern hemisphere, their physical appearance, life history, conservation status and sustainable use. 
CIC Caprinae Atlas of the World: Volume I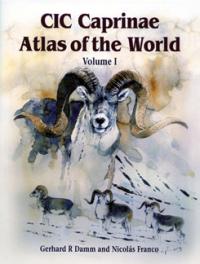 CIC Caprinae Atlas of the World: Volume II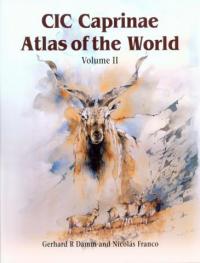 ---
RESEARCH
Die Gams in Europa (The Chamois in Europe)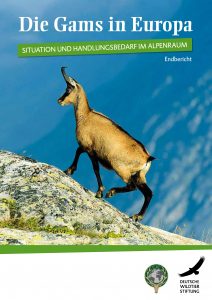 Large Carnivore Monitoring in the Carpathian Mountains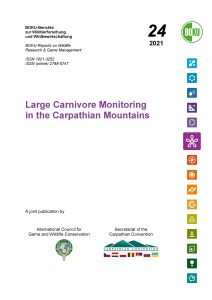 ---
   CIC MAGAZINE
The CIC Magazine is published biannually and covers the latest news relevant to the CIC, sustainable use and the wider world of nature conservation.
The magazine is free to view, and is available in English, French and German.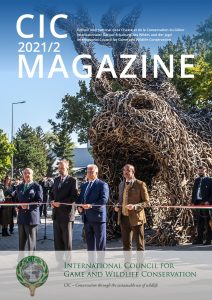 ---
MISC.
Joint Statement on Captive Bred Lion Shooting (CBLS)
The CIC and Dallas Safari Club (DSC) published a joint-statement on the practice of captive bred lion shooting (CBLS) in November, 2021. The message of the statement was clear; that CBLS is not representative of responsible, sustainable, fair chase hunting.
Since its original publication, numerous other organisations and entities voiced their support of the statement and its message. Today, the statement is supported by twelve co-signatories.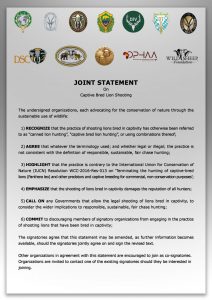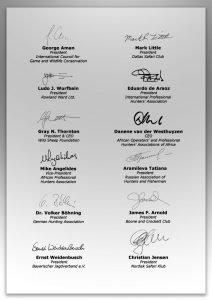 ---
CIC STATUTES
CIC Statutes (2022)
The CIC Statutes were revised and officially adopted at the 68th General Assembly in Riga (2022). With their adoption, the CIC has inter alia modernised its processes and committed to working on wider sustainable development issues, such as supporting Indigenous Peoples and Local Communities (IPLCs), "One Health" and the UN Decade on Ecosystem Restoration.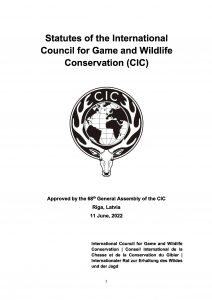 ---
DEBUNKING THE MYTHS
Debunking the Myths
In this series, we look at common myths surrounding international hunting, as well as the real science associated with this proven wildlife management, conservation and livelihood activity. By using real-life examples and scientific data, Debunking the Myths shines a light on the benefits that can be derived from well-managed and sustainable hunting operations.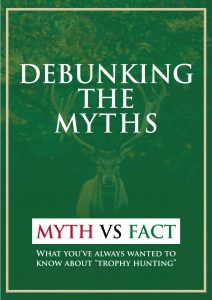 ---
WHAT TO DO WITH BEAR AND WOLF?
What to do with Bear and Wolf? (source: Jagdzeit 2/2023)
Editorial piece on bear, wolf and the issues that come with our coexistence with them.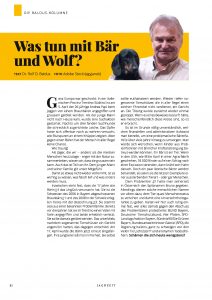 ---