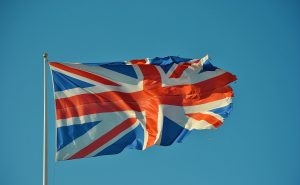 On Friday last week, Members of Parliament (MPs) in the UK's House of Commons voted in favour of a new bill on hunting trophies, bringing the country one step closer to implementing a full ban on hunting trophy imports.
The bill will now move on to the House of Lords, where it is set to undergo a final review before potentially being passed into law.
The bill has received widespread criticism from governments, communities, and scientists alike, with the consensus being that the bill would negatively impact global wildlife conservation efforts and human well-being.
Environmental conventions have widely stated their support for regulated, sustainable hunting activities in instances where they provide benefits for conservation and livelihoods.
This is a topic that has been well researched in recent years, with numerous case studies from Asia, North America, Africa and beyond showing empirical evidence of the positive effects that can be derived from sustainable use.
In its current wording, it can be argued that the bill would be limiting the sovereign right of nations to utilise wildlife resources for the benefit of wider conservation and sustainable development goals.
The response from state representatives in southern Africa to the news from the UK is particularly indicative of their stance on the issue.
In a press release, Botswana's Minister of Environment and Tourism, Hon. Philda Kereng, talked about the conservation implications of the bill.
"Forcing Botswana and other African Nations to manage wildlife with reduced funding will negatively impact conservation projects, biodiversity enhancement initiatives, and habitat protections in the region. It will also increase the risk of poaching and human-wildlife conflict, negatively impacting for example the largest herd of elephants that Botswana supports. "
Supporting this view with a science-based perspective on the issue was wildlife biologist Dr. Chris Brown, CEO of the Namibian Chamber of Environment, an umbrella organisation for 70 environmental NGOs.
"Well-managed hunting contributes to conservation and to rural livelihoods. This can be clearly seen in the macro-environmental indicators of wildlife numbers and trends in Southern Africa, supported by a peer-reviewed study of 152 countries and their success in conserving the world's megafauna."
As the bill is required to go through the UK's House of Commons for further examination, it should be noted that lawmakers still have the chance to intervene and take action before permanent change is enacted.
It is therefore vital that the UK looks to speak and engage with the necessary range states in the interim prior to further review of the bill.
This is a course of action that was put forward as part of a joint statement from a collective of High Commissioners and Ambassadors from Namibia, Zimbabwe, Tanzania, and South Africa.
The statement – addressed to the Minister of State for Development and Africa under the Foreign Commonwealth and Development Office – states:
"As this Bill will adversely affect large populations in our countries, we suggest that there should be a meaningful consultation with either ourselves as affected African country representatives and/or local community groups in our respective countries."
With this in mind, it appears stakeholder consultation should be high on the priority list for British MPs in the weeks ahead. Consultation is also something that should be conducted on a broader international scale, including – and going beyond – the interests of southern Africa based parties.
---