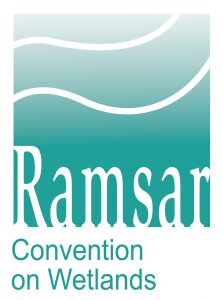 We are pleased to announce that the Ramsar Convention on Wetlands has officially admitted the CIC as an Intergovernmental Observer Organisation. The decision came as part of the 62nd Meeting of the Standing Committee which took place in Gland, Switzerland last month.
The CIC and the Ramsar Convention have had a long-standing history, with CIC Members having played a key role in the establishment of the Convention back in 1971.
Unfortunately, more than 35% of the world's wetlands have been degraded since the inception of the Convention, and more action is needed by all stakeholders to turn this trend.
Hunters are among the key stakeholders with an active engagement in wetland conservation, with game species such as migratory waterbirds dependent on wetland as habitats, breeding grounds and nesting sites.
As such, hunters around the world are providing essential services to wetland management, such as invasive predator control and wildlife disease monitoring.
As an Intergovernmental Observer to the Convention, the CIC stands ready to assist Ramsar by providing its technical expertise on the conservation, restoration and management of wetlands through the CIC Applied Science and Policy & Law Divisions.
Secretary General of the Ramsar Convention on Wetlands, Dr. Musonda Mumba, was in attendance at the 69th General Assembly in Paris earlier this year, where she spoke at the Technical Session, Biodiversity 2030: A Global Perspective.
As part of her interventions, she spoke about the importance of incorporating the principles of "wise use" when conserving wetlands, an approach which considers broad ecosystems within the context of sustainable development.
These principles make up an essential part of all the CIC's work, which supports conservation through sustainable use while considering the holistic implications to human well-being and larger global challenges.
---