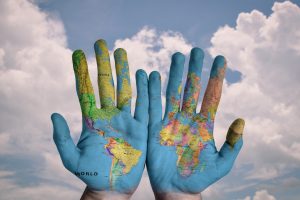 The UN has unveiled the World Restoration Flagships, a collection of 10 key initiatives from around the world recognised for their outstanding efforts to restore the natural world.
The winners were selected under the banner of the UN Decade on Ecosystem Restoration, a movement which looks to "prevent and reverse the degradation of natural spaces across the planet."
Notably, the UN Decade on Ecosystem Restoration is a vital component of the new CIC Statutes, which were updated last year to reflect the CIC's commitment to wider sustainable development issues.
By announcing the World Restoration Flagships, the UN hopes to bring attention to restoration best practices which can serve as a model for ongoing and future conservation initiatives.
Together, the projects are aiming to restore over 68 million hectares, which would create some 15 million jobs in the process.
The winners were announced at the CBD COP15 in Montreal, a standout moment for the conservation world with the post-2020 global biodiversity framework also adopted as part of the conference proceedings.
In recent years, restoration has played a bigger role in the work of the CIC, and indeed the world's approach to conservation. Efforts like this from the UN are essential in order to give projects the recognition they so rightly deserve.
Many of the ideas and topics related to the UN Decade on Ecosystem Restoration will be explored at the upcoming 69th CIC General Assembly in Paris (20-23 April, 2023), which will be held under the theme Biodiversity and Ecosystem Restoration.
More information on this event will be announced as we progress further into the new year, so make sure to watch this space!
---
The World Restoration Flagships (full details can be found in the original press release)
Trinational Atlantic Forest Pact

Abu Dhabi Marine Restoration

Great Green Wall for Restoration and Peace

Ganges River Rejuvenation

Multi-Country Mountain Initiative 

Small Island Developing States Restoration Drive

Altyn Dala Conservation Initiative

Central American Dry Corridor

Building with Nature in Indonesia

Shan-Shui Initiative in China
---