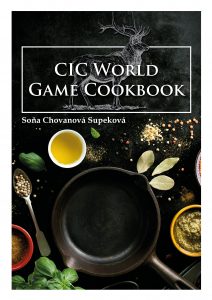 After the official launch of the CIC World Game Cookbook at the 67th General Assembly, we are happy to announce that you can now pre-order your own copy of the book!
The latest trends in nutrition say that wild game is one of the foods of the future. Wild game meat is healthy, organic and can be obtained in a sustainable fashion. Introducing more game meat into our diets is therefore a good way to support sustainable food practices while trying out delicious and nutritious dishes!
The CIC World Game Cookbook is a collection of 207 game recipes from 66 different countries and regions. The book is authored by President of the Artemis Working Group, Soňa Chovanová Supeková.
The price for the CIC World Game Cookbook, including postage and packing, is 40.00 EUR.
In addition, we will be looking to fulfil pre-orders that are filled out by 29 November, 2021 in time for the Christmas holidays. Please note that we cannot guarantee that the book will arrive within this time frame.
Use the below payment links to pre-order your copy now! Please make sure to fill in the address fields so that we can send it to your location without delay.
For those looking to order one book, please use the following payment link.
Payment link for one copy of the CIC World Game Cookbook
Those of you who are interested in purchasing multiple books should use the below payment link instead. Important note: It is not possible to select a quantity of books during checkout through this link. Please calculate your total amount by multiplying 40.00 EUR by the number of books you wish to order – your total should then be inserted into the "range" section of the checkout page.
For example, if you wish to purchase 10 copies of the book, please insert 400.00 EUR into the range field of the checkout page.
Payment link for multiple copies of the CIC World Game Cookbook
We would encourage you to spread the word about our cookbook so that we can kickstart the game meat movement!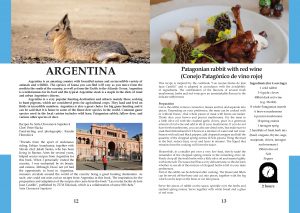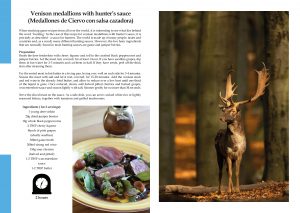 ---