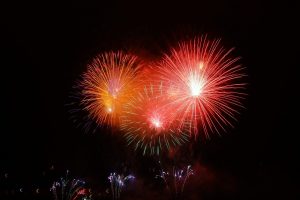 The CIC team wishes you a happy new year! 2021 was certainly eventful for the CIC, despite the circumstances of the global pandemic.
The 67th General Assembly, the 35th IUGB Congress, and the 3rd CPW Wildlife Forum, all organised by the CIC within the framework of the One with Nature – World of Hunting and Nature exhibition in Budapest, were the standout moments for our organisation.
We would like to thank you for your continued support throughout what has been an amazing 2021, and we hope that you too had an eventful and fruitful year.
Make sure to stay tuned for our upcoming activities, as we have a lot of exciting new plans that we will be sharing with you in the coming months.
---