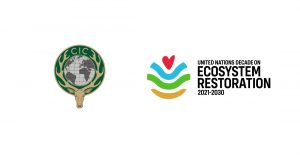 It is with great pleasure that we announce that the CIC has been accepted as an Actor of the UN Decade on Ecosystem Restoration!
The UN Decade on Ecosystem Restoration is a call for the protection and revival of ecosystems all around the world for the benefit of people and nature. Running from 2021 to 2030, it aims to halt the degradation of ecosystems and restore them to achieve global goals.
The UN Decade is building a movement to ramp up restoration and put the world on track for a sustainable future – this includes creating political momentum for restoration and for initiatives on the ground.
As an Actor of the UN Decade on Ecosystem Restoration, the CIC commits to supporting and facilitating global restoration activities together with other organisations under the umbrella of this United Nations Environment Programme (UNEP) and Food and Agriculture Organization of the United Nations (FAO) led movement.
This announcement builds on past joint initiatives involving the CIC and the UN Decade that have taken place in recent years.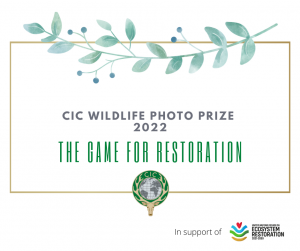 At the 68th General Assembly in Riga, the CIC organised its 2022 Wildlife Photo Prize in support of the UN Decade on Ecosystem Restoration. Held under the theme "The Game for Restoration," the Prize sought to recognise the work of photographers bringing attention to key conservation and restoration efforts around the world.
The winning photograph submitted by Asker Ibne Firoz depicted a Bengal tiger in Sundarbans, Bangladesh following the restoration of local population attributed to conservation and anti-poaching measures implemented by the Forest Department of Bangladesh.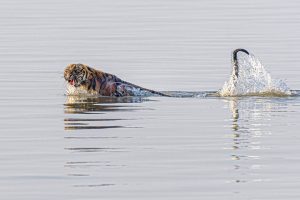 CIC Wildlife Photo Prize 2022 Winner: Asker Ibne Firoz
The CIC looks forward to conducting similiar and new ventures on the road ahead while creating synergies with all stakeholders involved in the UN Decade Network.
---