Join us in celebrating Biodiversity Day 2022!
The International Day for Biological Diversity is an initiative of the Convention on Biological Diversity (CBD), and is a call to action to protect and conserve biodiversity.
"Building a shared future for all life" is the slogan for this year's celebration. It aims to build support for the Post-2020 Global Biodiversity Framework, which is due to be adopted at the upcoming CBD CoP-15. Over the past few years, the CIC has been actively contributing to the development of the framework.
To help bring attention to the theme, the CIC is promoting the "Connecting the Dots" campaign, which looks to highlight the various ways in which biodiversity impacts our daily lives.
Food security is one aspect that we are bringing particular attention to. One way to achieve food security is by consuming a varied diet. In doing so, not only are you living a healthier lifestyle, you are supporting biodiversity as well.
Substituting meat purchased from your local grocery store with some locally caught game meat is one example of this in practice.
Sustainably caught game is healthy and nutritious. On top of this, game meat is more ethical and has a smaller carbon footprint when compared to store bought cuts of meat – this is because game live free in wild areas, rather than being farmed on an industrial scale.
If you are looking for inspiration for your next game meal, look no further than the CIC World Game Cookbook – a collection of 207 game recipes from 66 different countries and regions.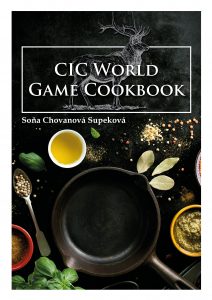 No matter which country you are from, there will be a recipe here that will be suited to the game species local to you.
That's why we are encouraging you to do your part and to try out game meat for your next meal!
---